1. Log into the portal, using your School Administrator account.
2. Select the Order Courses button at the bottom of the left-hand menu.
a. You can also select My Students in the left-hand menu, and the Order Courses button will appear in the top right.

3. Select the Order multiple courses button in the pop-up window.

4. Select the most appropriate option:
a. Order multiple courses for multiple students
b. Order one course for multiple students
c. Order multiple courses for one student
5. Enter all required information, then select the Add to Cart button if you plan to order more courses. Or select the Add Course and Complete Purchase button to check out.

6. Review the courses in your cart to make sure you course order is accurate. If you need to make a change to a course, select the edit icon

to the right of the enrollment.
7. Select a payment method.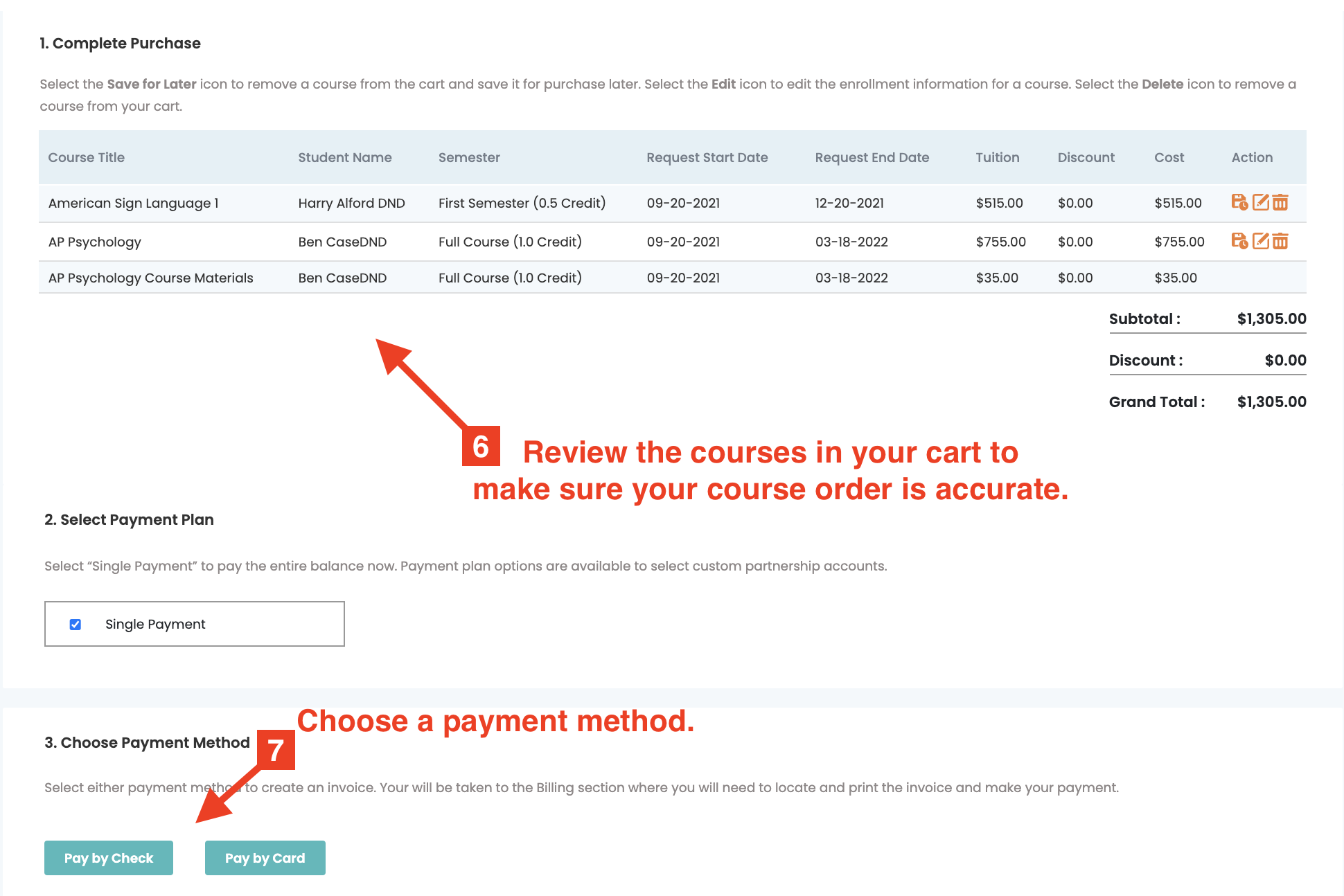 8. After you choose a payment method, you will be taken to the Billing section where you can access the invoice that has been generated for you.

Pay by Check - If you chose to pay by check, you will be prompted to enter the date by which we can expect to receive the check. Your invoice will then open in a new window or tab. Please print the invoice and send it to the address on the invoice, along with your check.

Pay by Credit Cart - If you chose to pay by credit card, s

elect the pay icon

next to the invoice, select the "Pay Now" button, and follow the prompts to submit payment.