How do I request a change to a course that has not started yet? (for School Admins)
1. Log into the portal using your School Administrator account.
2. From the Dashboard, select "Enrollments" from the left-hand menu. Make sure you are on the "Pending" tab.
3. Select the Change Request icon next to the enrollment you want to change.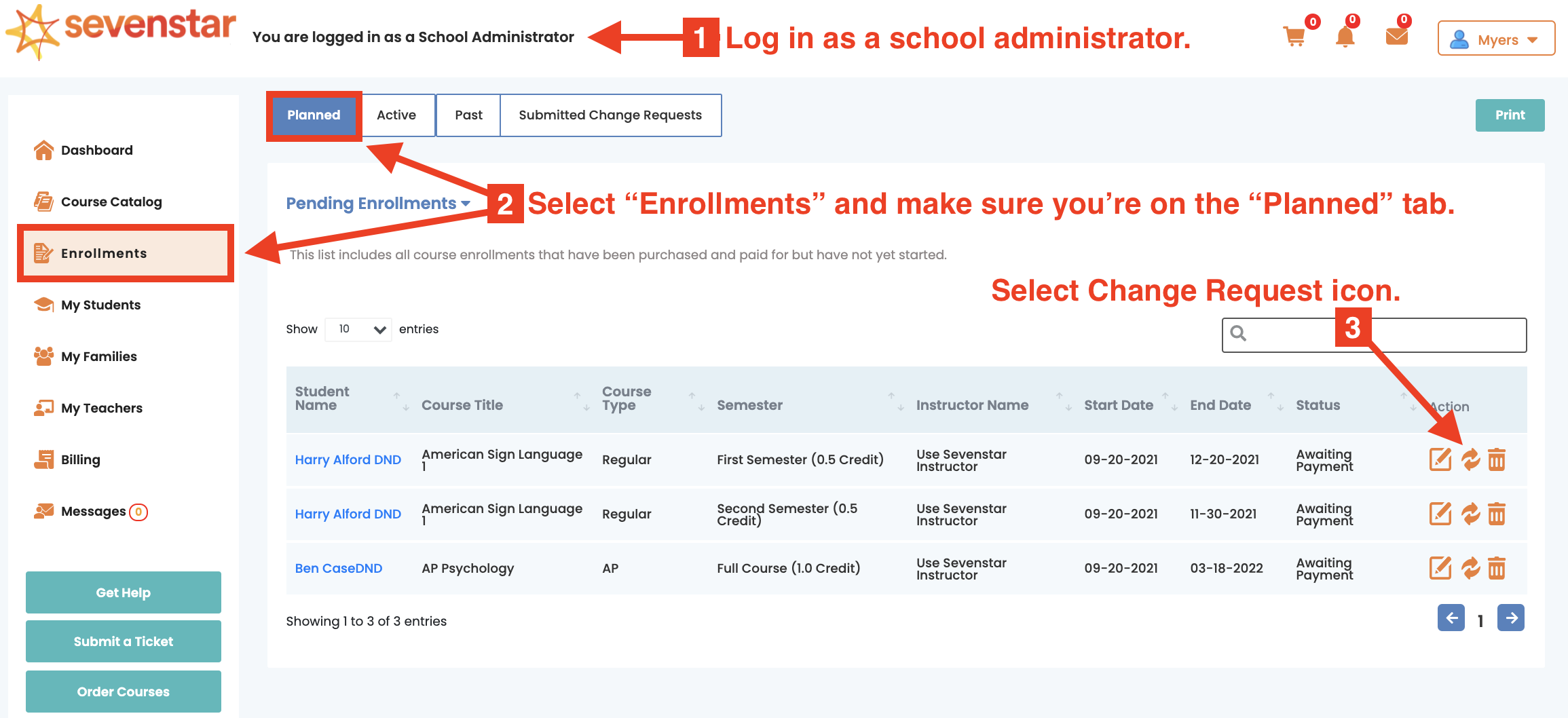 4. Choose the type of change you want to make from the 'Change Request Type" drop-down menu.
5. Input any additional information, when prompted.
6. Select "Submit."
After you have submitted your change request, you will receive a confirmation email indicating that it was received. After the request has been approved and processed or denied, you will receive further communication. If you are due a refund, you will receive your refund in the same mode of payment by which you paid for the course (check or credit.)