How to Access a Demo Course
How to view Demo Course and access Course Syllabus – Step by Step

Log into My Course Portal then click on the Courses Catalog
Search for the course you wish to view. Then select the course.

You can click on screenshots to enlarge to see more details.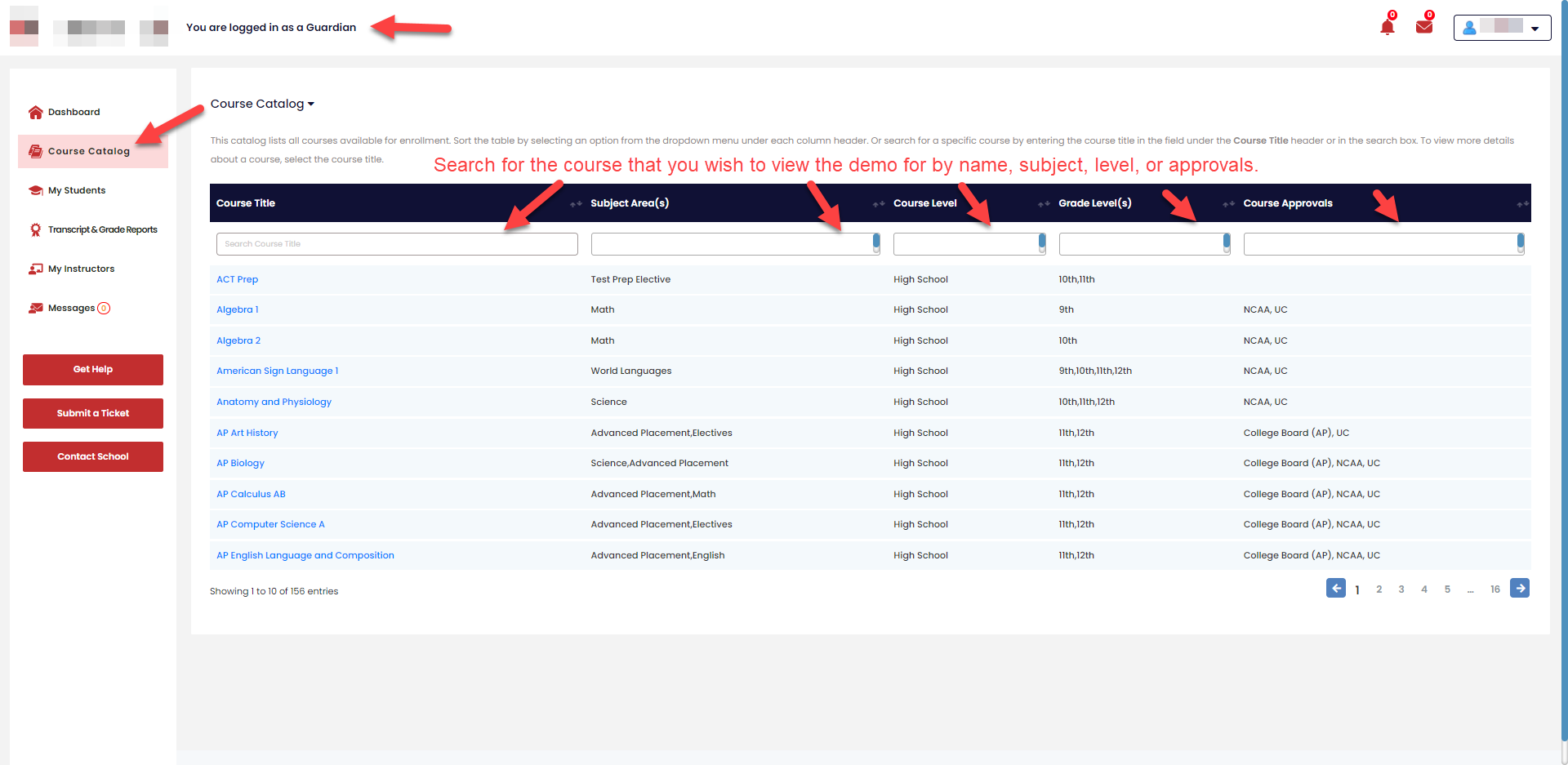 This page will open showing the Course Description, at the bottom of the page you will see View Demo Course Now. Click on it.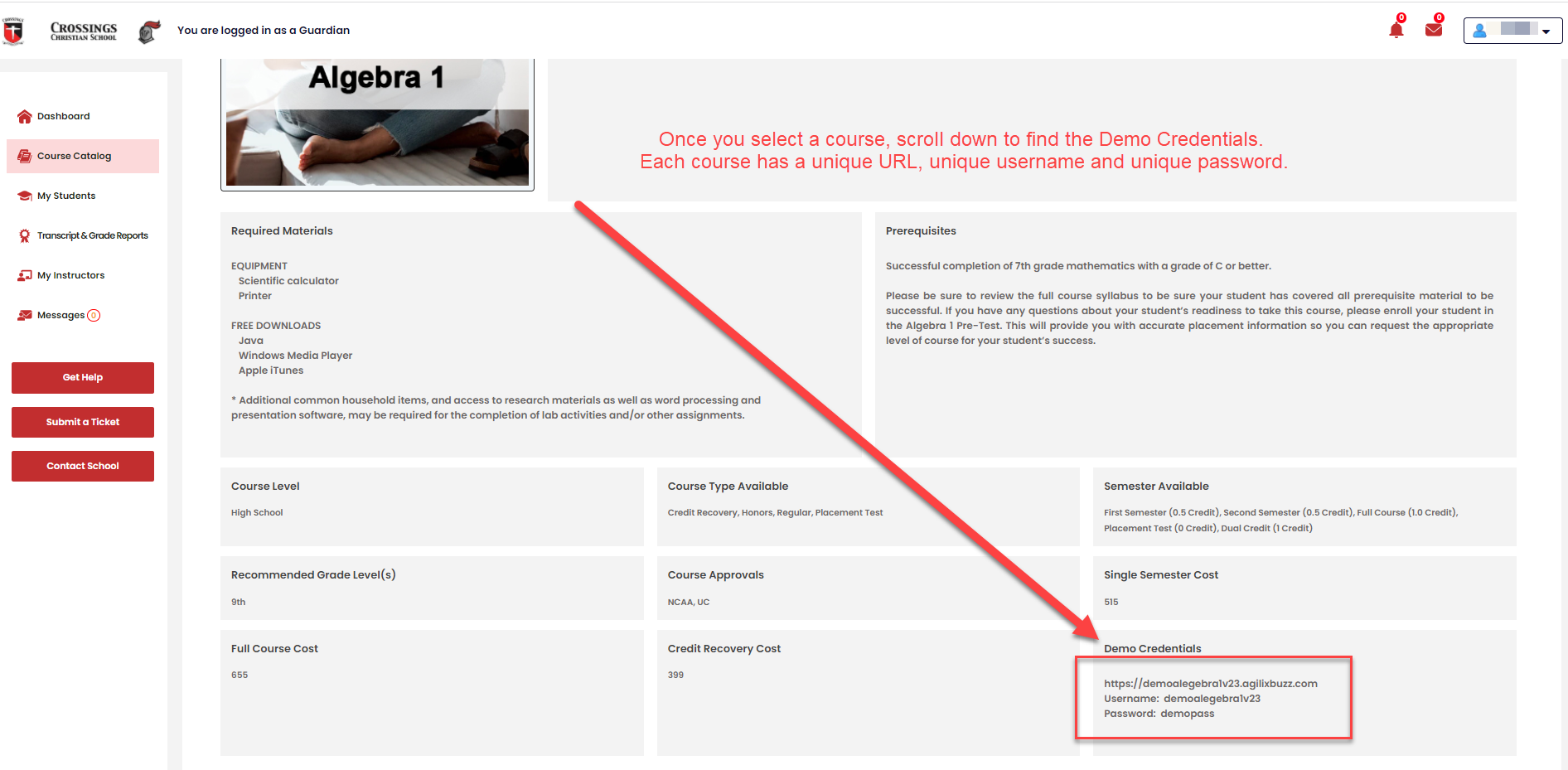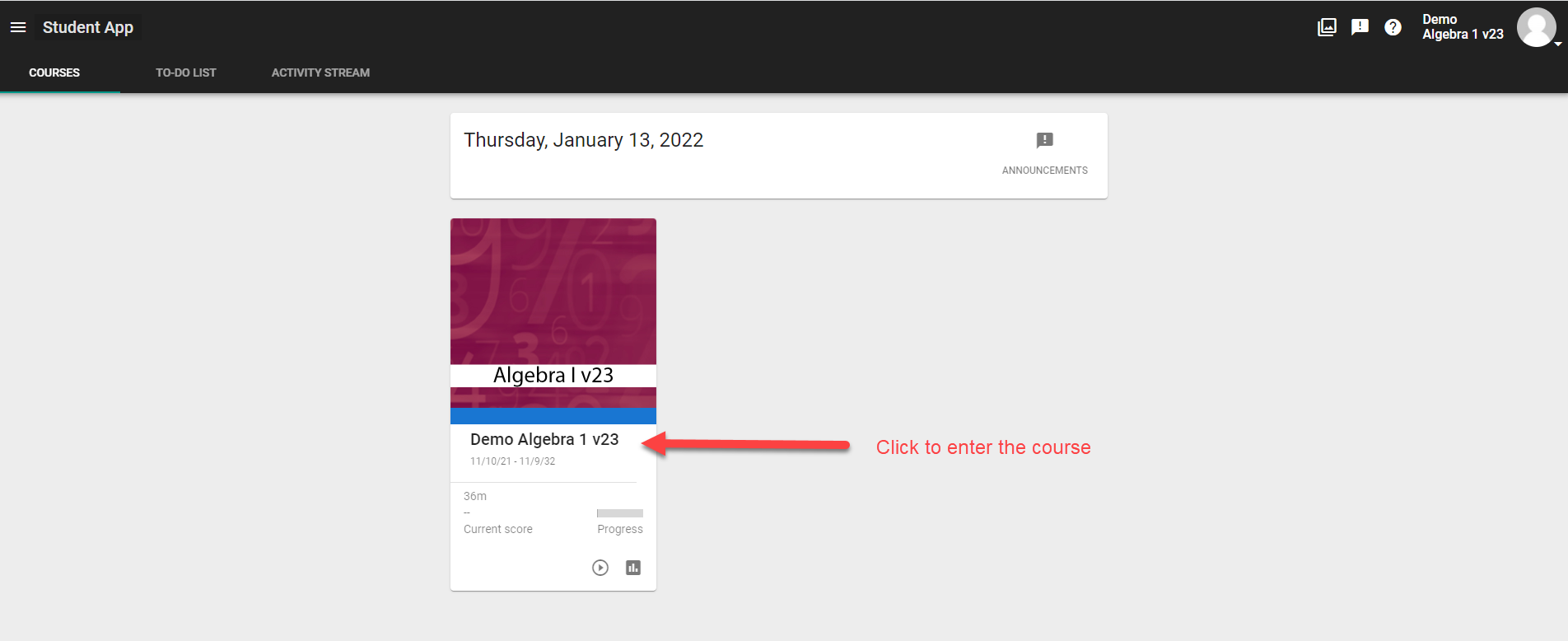 To access the syllabus, under Getting Started, then Course Information, Click on Course Syllabus.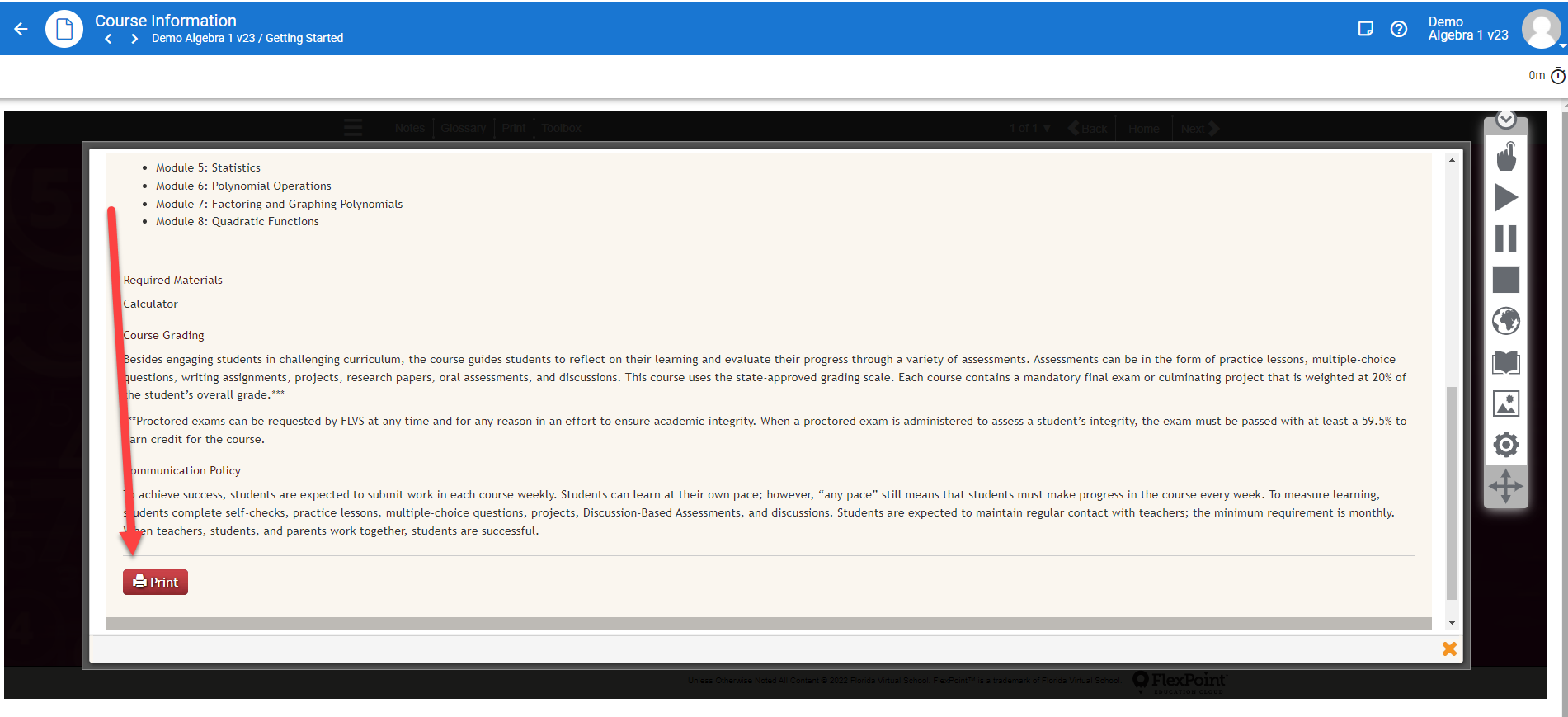 Related Articles

How do I access my course?

Log into the portal using your student account. From the Dashboard, select the Launch Course button next to the course you'd like to access. If the Launch Course button is not visible, a date is shown when the course will be available to start.

How do I order and pay for a course? (for Academy Guardian and School Admins)

Log into the portal, using your Academy Guardian or School Administrator account. Select the Order Courses button at the bottom of the left-hand menu. You can also select My Students in the left-hand menu, and the Order Courses button ...

How do I view details about a course?

Log into the portal using any account type. If you need the web address or login information, contact the HelpDesk. Select "Course Catalog" from the left-hand menu. Select the course you are interested in. 4. Scroll down to review ...

Dual Credit Course School and Parent Access

Here is what you need to know about Dual Credit courses: Most dual credit courses are not hosted in our learning management system (LMS) (Buzz). The courses are offered through the LMS of the school who is offering the course. This is why you do not ...

Is My Online Course Compatible with Chromebook?

The answer is maybe. Depending on the course and the requirements of the course, students using Chromebooks may be able to fully access the course or access just portions of the course. The reason for the varied levels of access is: Chromebook ...