We recommend using Microsoft Edge with Windows or Firefox with a Mac

Here are the specific links to get and verify you have the player working.
Adobe Flash Player
Verify Flash Player is installed
To Use or fix Flash audio & video: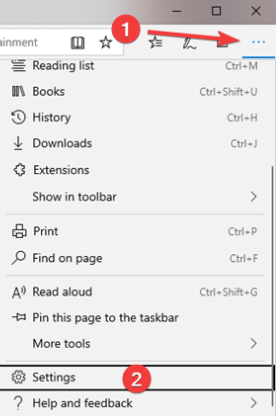 For Google Chrome:

The Adobe Flash plugin lets you hear and see Flash audio and video content on Chrome on your computer.
Note:
Adobe will stop supporting Flash at the end of 2020. Visit the
Chrome blog
to learn more about how Chrome will work with Flash until 2020.
When a user gets the download option that means the browser does not have flash to play the file or the browser is blocking the file.
In general, if SWF files are not working on Chromebooks it is because Flash is disabled by default.

If a student is unable to get it to work on a Chromebook, I would suggest accessing another computer such a friend, library or church
You can allow Flash to run on websites that you trust. Security vulnerabilities are regularly found in Adobe Flash Player.
When you visit a page you trust that has Flash content, click

Click to enable Adobe Flash Player

.2.




Confirm by clicking

Allow

.



If you visit a website and it isn't working, you may need to change your site settings to allow Flash.
To the left of the web address, click Lock

or Info




At the bottom, click

Site Settings




In the new tab, to the right of "Flash," click

Allow

.




Go back to the site and reload the page.



Change your default Flash setting
Choose "Always ask to run Flash" so it can't run without your permission. Only allow Flash to run on websites that you trust.
On your computer, open Chrome.




At the top right, click More

Settings

.




At the bottom, click

Advanced

.




Under "Privacy and security," click

Content settings

.




Click

Flash

.




At the top, turn the setting to

Ask first (recommended)

.



Always ask to run Flash (recommended)